Student Leadership
At St Paulinus we have four teams and children are divided into these teams as soon as they begin school and this is their team for their whole school journey.
The four teams are: Red / Blue / Yellow / Green
The leadership of the teams are organised by our prefects.
Each week, points are counted up and the running total is shared during the weekly achievement assembly.
Children can obtain points for good work, outstanding behaviour and attitudes and other actions that show team spirit.
During Sports Day in the summer term, all activities lead to points and at the end of the day, the winning team prefects are presented with the school team cup.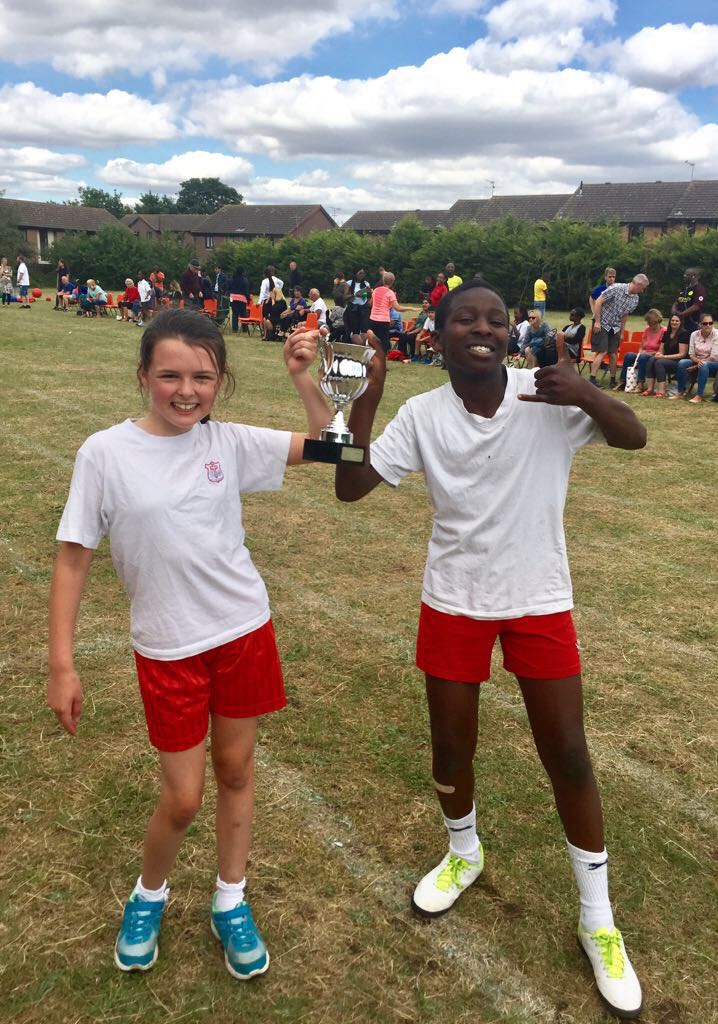 School Student Council
We are looking forward to hearing what this year's School Council have planned.
Our School Council team is made up of a group of children from each class throughout the school. These children are voted in by their own class and they become a member of the School Council team for a year.
The team's main role is to gather suggestions and thoughts around improving our school and community and putting plans into place. They meet to discuss actions, decide on roles within the team and implement them.
In the past they have been involved in improving the parking situation outside of school at the end of the school day, planting buds to brighten our school grounds, organising charity events and organising whole school competitions.