Year 6
Welcome to our class page!

Here you will find useful information to help support your child in Y6 such as core subject knowledge organisers, handy hints for reading at home with Y6, expected academic standards for the end of KS2 & Y6 and weekly homework information. Detailed Curriculum outlines will also be uploaded each half-term so you can see which aspects your child will be studying over the following term.

I will also be updating the Y6 Gallery pages with photos of our learning and examples of some outstanding work throughout the year to share with you.

Please do not hesitate to contact me either via the class email or the school office.

Mrs K Sukonik

Y6 Class Teacher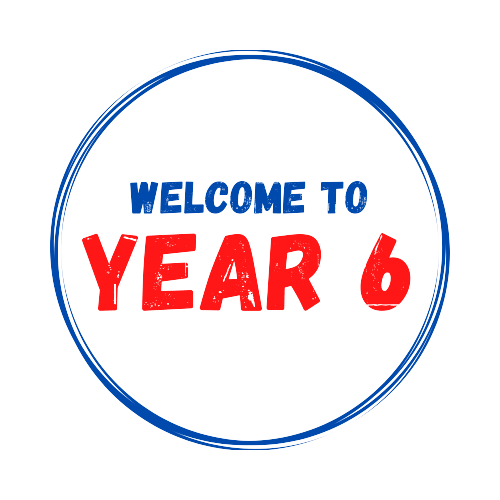 ---
---
Homework:
Reading is a whole school priority. It is incredibly important that we work together to foster a love of reading for pleasure and make sure that our children are not just excellent decoders but understand what they are reading too, especially as they begin to embrace the more challenging texts expected in Y6.
Children in Y6 are expected to read at least four times a week and have their diaries signed by a parent. Tricky or new words can be noted in their reading diaries to enable the children to investigate their meaning. If your child does not find any new words in their text - the book is not challenging enough!
Spelling:
Details can be found below of the statutory spelling word list for Y5 & Y6. The spellings set will follow our school scheme and feature some of these words each week across the whole year.
In our lessons, we will revise dictionary meanings enabling us to use each word in the correct context. During their spelling test children will be given the word, it will then be used in context in a sentence and the word repeated once more. Weekly spelling words will be uploaded to the class page underneath this information as a PDF which can be viewed or downloaded for printing if you wish. Children are not expected to complete any written work to hand in but to be prepared for their weekly test.
---
---
Y6 are currently working hard on our History unit, Benin & The Bronzes, exploring the ancient civilisations of this indigenous African society from the early days to it's encounter with European traders, moving to the 15th and 16th century and finally the late Victorian period within the context of the Empire.
I am so impressed by the quality and presentation of the work they have completed - huge well done from me!
---
---
In Y6 we use knowledge organisers to support our learning in some of our subjects. We have them stuck into our subject books or on our desks so that we can refer back to them, use them as a revision tool or remind ourselves what we need to include in our work eg. writing to meet the expected standards. There are copies of the core subject organisers at the bottom of this page.
---
---